www.spiceroute.ca
Last month I attended a small tasting event hosted by WineAlign and RKW Wine Imports. Located at the trendy Spice Route on King Steet, this intimate tasting featured the wines of Charles Back, a pioneer of the South African wine industry.
On a cold day in the middle of winter, I couldn't think of a better way to spend an otherwise drab Tuesday evening. The evening highlighted five wines from the three properties of Charles Back: Goats Do Roam, Spice Route and Fairview.
Table is set for a great night
I was excited to try the wines and to meet the recognized winemaker. I was also looking forward to listening to that South African accent! South Africa looks like such a picturesque place to visit. Located on the trading route with the East, the region has been colonized by many throughout history. Ships would stop in South Africa to replenish supplies which often included fortified wines. With the influence of the Dutch, English and French, it is rich with history, culture and of course, wine. The wines are often a good value but sadly, overlooked by many. I should feature more of them on the blog. One thing that was very apparent throughout the evening was that South Africans have both pride and passion when it comes to their wines.
Charles Back and
myself
Charles told us some funny stories about his goats at Goats Do Roam and how they chose what grape varieties would be in the final blends by what grapes they preferred to eat. Those super tasters! He also told us how he with many others protested at the French Embassy when the French government was trying to sue him over the titles of the wines. One example being "Goats do Roam". Get it? Cote du Rhone - Goats du Roam? I wonder if goats were included in the protest. Needless to say, his stories had us laughing the entire evening.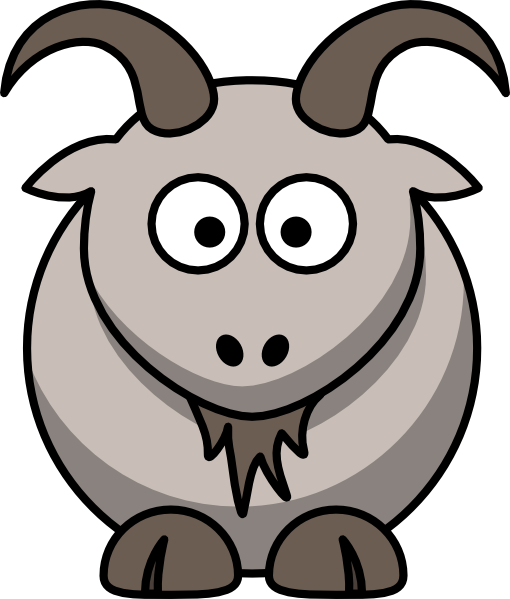 Goats are awesome
Other funny wine labels that are a bit close to their French counterparts:
Bord Doe (as in Bordeaux)
Goat Door (like in Cote d'Or Burgundy)
Goat-Roti (similar to the famous Rhone appellation of Cote Rotie)
Ok, I can see how the French would be a bit perturbed but really, I think it's playful and ultimately a sign of flattery to these classic regions. I love the hommage to the Godfather with ...wait for it...The Goatfather. Classic!
Wow...look at that view!
The food and wine pairings for the evening. Prepare to salivate...
Wasabi-Crusted Shrimp
Goats do Roam
White
2011 Goats Do Roam White $11.95
I just love the label. This wine is a no-fuss sipper. A blend of Vigonier, Roussane and Grenache Blanc. Good value.
Togarashi Crusted Rare Tun
2010 Spice Route Sauvignon Blanc $14.95
Spice Route
Sauvignon Blanc
Lovely Sauvignon Blanc. I don't know why I was expecting a Sauvignon Blanc with grassy notes, much like a typical one we've come to associate with New Zealand. This wine had citrus flavours such as grapefruit along with wonderful acidity. Good body and length. Another bang for your buck!
Crisp Tempura Calamari
"Spice Route Sauvignon Blanc is grown on the cool rolling hills outside Darling, on the Cape west coast. These trellised Atlantic vineyards are on deep red oakleaf soils, and are amongst the finest Sauvignon Blanc vineyards in South Africa. "
- www.spiceroutewines.co.za
"Darling is increasingly regarded as a prime Sauvignon Blanc growing area in the Western Cape. Spice Route's vineyards on the rolling hills outside this sleepy town are less than 8km from the Atlantic Ocean and its cooling breezes are instantly apparent if one visits the site."
- www.spiceroutewines.co.za
Viet Lamb Chop
Made with classic Rhone varietals which include Syrah, Cinsault, Mourvedre. Lots of ripe juicy fruit. A hint of spice with smooth tannins. A good burger wine.
Kobe Beef Burger
Fairview Pinotage
2009 Fairview Pinotage $14.95
What is Pinotage?
This is a grape that is unique to South Africa. It's a cross (having two different parent varietals) between the warmer-climate Cinsault grape and the cooler-climate Pinot Noir. I sometimes find this grape variety to be a hit or miss. The Fairview was enjoyable. With ripe black fruit, spice and hints of coffee (I'd like a slim mocha frap please!), it paired well with the Kobe Beef burger.
Spice Route Shiraz
Sorry, no picture of the food! No room left on my phone. Oops.
Note to self, clean up my phone once in a while.
The food paring was Peking Duck.
2009 Spice Route Shiraz $24.95
This was my favourite red of the night. It had such enjoyable fruit, spice and above all, good acidity that helped tie everything together into a well balanced wine.
Charles Back talking about his goats at Goats do Roam
In the current Vintages release (January 21) you can find the Spice Route Chenin Blanc. Give it a try. The highlights from this tasting, for me, were the Sauvignon Blanc and the Shiraz. I think these two varietals express themselves very nicely in the cooler areas of South Africa. Thanks to WineAlign and RKW Imports for holding such a fun tasting. Looking forward to the next one. I've included a promotional video on South African wine for your viewing pleasure. Enjoy!
For more information about the wines of Charles Back:
www.fairview.co.za
www.spiceroutewines.co.za
www.goatsdoroam.com
Check out the WineAlign community!
It's a wonderful resource for wines available at the LCBO, right at your fingertips.
www.winealign.com