On the evening of May 15th, I was very honoured to be invited to another delicious iYellow Wine Club event: A Zeni Winemaker Dinner featuring winemaker Fausto Zeni. The evening of delightful sensory pleasures was held at Nota Bene, one of my favourites in the city.
Fausto Zeni (left)
I took this opportunity to finally begin my exploration of Italy. I somehow manage to avoid Italy (if you've noticed) on this blog. Not that I don't like it. Quite the opposite. I love everything Italian - the fashion, the food, the language, the people and yes, the wine. However, I do find Italy overwhelming when it comes to the study of its wines. It seems that every inch of the country produces wine with indigenous grape varieties. Coupled with a rich history - there's just a lot to know. My education starts now. Luckily for me, as I started this post, I had the April 28th LCBO Vintages publication nearby and it so happened to feature the wines of the Veneto region. My research into the region and its wines began there.
Costalago IGT
Rosso Veronese 2010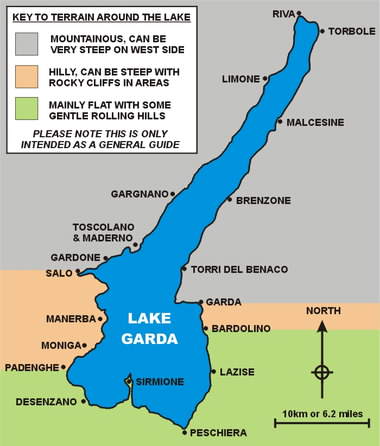 www.lake-garda-revealed.com
Zeni winery is located in northestern Italy. Sitting on hills, it overlooks the village of Bardolino and Italy's largest lake, Lake Garda. The winery is run by the Zeni family who have been making Veronese Wines for five generations.
Zeni is a wine producer that has been in business since Bartolomeo Zeni began trading wine in the early 1800s in the Bardolino region of Lake Garda in Italy. Today, the Zeni family is still in charge of wine production, with artful attention to details and a sense of tradition using modern equipment and techniques. The company produces a broad range of styles from classical Bardolino, Soave, Valpolicella, Bianco di Custoza, Lugana and Amarone to IGTs, rosé, sparkling and dessert wines. - www.snooth.com
We've all heard the words Valpolicella, Ripasso, Soave, Prosecco and Amarone. These words are associated with the
Veneto
region of Italy. The Veneto is also the centre of a process called "appassimento" which translates to "grape drying".
The wines of Zeni fall into a number of categories or selections (selezione). These categories group the wines and highlight stylistic features. They are labeled i Classici, Vigne Alte, Marogne, Amaroni, Recioti and Gli Speciali.
www.zeni.it/vini.php
Zeni family
Since 1991, the winery has also been home to a wine museum. It covers everything from ancient winemaking to current day viticultural and vinification practices. I took a look at the museum on the website. It really does look interesting. All those old tools remind me of the movie "The Princess Bride". You know the scene I'm talking about. Spending quite a bit of time on the website, I've developed a desire to make a trip to the region. It's for educational purposes...really! Time to purchase an Italian phrasebook.
My "passport" to the
wines of Zeni


Let's review some terminology:
IGT
: Indicazione Geografica Tipica. This is the Italian
classification
system
for those wines that don't meet the strict regulations of the DOC (or DOCG which is one more level up). IGT rules allow for more experimentation or blending of international grape varieties. Wines with this classification are often very good.
DOC
: Denominazione di Origine Controllata. This is the Italian
classification
system
for quality wines coming from a region. The highest level (one level up) is DOCG. Wines produced under this classification must follow very specific rules and regulations (for example, what grape varieties may be used). It's similar to the AOC system in France or our own VQA system.
Classico
: In Italy this means the
original zone of production
within a DOC. It's the "classic" or historic area of that DOC. Classico vineyards are considered to be of superior quality.
Fausto Zeni (left)
photo by J. Aiello
Valpolicella
: A
region
in the Veneto. This is in Northeast Italy. The grape varieties used in the blends are often Corvina, Rondinella and Molinara.
Ripasso
: The Italian word for "re-passed". It is a
style
of Valpolicella
.
Valpolicella wine is re-fermented on unpressed grape skins leftover from the production of Amarone. The fruitiness of Valpolicella wine is combined with the earthy characteristics of Amarone. It adds flavour, body and alcohol to the wine. Think of it as "Amarone on a budget".
Amarone
: A red wine made in the Valpolicella "Classico" region. It is made with dried (passito) grapes. The grapes shrivel, becoming raison-like. This technique creates wines that are powerful and concentrated with alcohol levels reaching above 15%. The proper name is
Amarone della Valpolicella Classico
. Hence, Amarone for short. The Corvina grape is the dominant variety in the blend.
Rosso
: Italian word for
red
.
Fausto Zeni and
@theyummygrape
Ciao! er...thumbs up!
photo by J.Aiello
What an evening. Delicious food coupled with enjoyable wine. Whenever Italians are involved, the fun is usually just moments away! The festivities were brought to us by the letters IYC - the
iYellow Wine Club
and as usual, I spent the night with old friends and as expected, made new ones. The iYellow Wine Club is a social club based in Toronto. Free to join, it's a wonderful way to socialize and learn about wine.
Here is a great review of the evening by fellow blogger @towineman:
towineman.com
Now we go to L'abbinamento ("the match"). This Italian word is represents the pairing of food and wine. I've been practicing saying it with some Italian flair.
Artisanal Goat's Cheese, Coppa
Wine Pairing:
Costalago IGT Rosso Veronese 2010
This wine was in Vintages for about $15! A good wine for the money. Too bad it's sold out. Well, it's actually good that it's sold out. Good for them, bad for me. This wine is mostly made of the grape Corvina with some Cabernet Sauvignon and Merlot blended.
course 2 (drool!)
Wine: Valpolicella Ripasso DOC Superior Marogne 2009
Full-bodied with hints of black cherry and well-ripened fruit. Traditional skin fermentation followed by 10-15 days maceration. After fermentation the unpressed Amarone skins are added to Valpolicella wine, according to the traditional Valpolicella 'ripasso' technique. (from Zeni tasting notes)
course 3
Sorbir di Agnoli
Wine: Amarone della Valpolicella DOC Classico Vigne Alte 2007
Scored 19 points with Decanter.
"Aromas of tobacco, woodsmoke and mocha. A very elegant palate with red fruit, silky tannins and fine acidity. - Decanter
course 4 (show me the marrow!)
Spring Peas, Rosemary-Garlic Jus
Dried Muscat Grapes
Wine: Amarone della Valpolicella
DOC Classico Nino Zeni 2000

A real treat for us. Named as a tribute to the father of the current Zeni children who run the family business. It was one of my favourites of the evening.
5 wines of the evening
photo by J.Aiello

I'd like to thank Angela Aiello of iYellow Wine Club for inviting me to this enjoyable yet very informative evening! I think my "fear" of some of the complexities of Italian wines has been greatly diminished. By writing this blog post, I now feel a more confident discussing the wines of Vento. Bring on the dinner parties. Ciao!
Salute!
photo by J. Aiello
For more information about iYellow Wine Club, Toronto's hippest social wine scene:
www.iyellowwineclub.com
An interview with Federica Zeni of Zeni Winery
Triplusvin YouTube Channel
\
A YouTube video showing Bardolino
and Lake Garda